As with all our products in rough sawn, kit or assembled form, we only use Devon or South West grown timber which is naturally durable and untreated.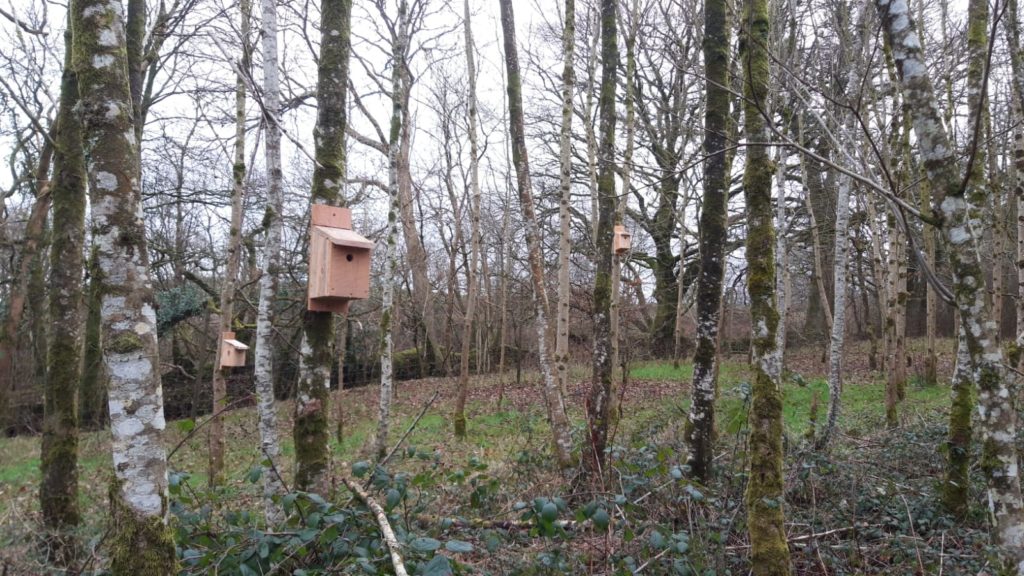 We offer a range of styles, sizes and designs and can create bulk orders for farms, charitable trusts and other land / woodland managers.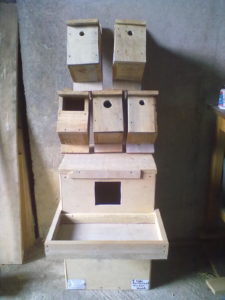 The following list shows prices for our most frequently made boxes:
Small bird box *- £12 plus VAT (with 25mm, 28mm or 32mm entrance hole)
Barn owl box * – £64 plus VAT
Bat box * – £15 to £25 plus VAT (depends upon design)
Dormouse box *- £12 plus VAT
Please don't hesitate to contact us if you require any further information or wish to discuss other bespoke options regarding wildlife boxes.
*NB please note that all these species are legally protected so that their nests and habitat remain undisturbed during the nesting season. Only DEFRA approved or UK Home-Office licensed handlers engaged in conservation and monitoring work may inspect wildlife boxes (by removal of the lid) in order to check occupation at the appropriate time for a given species.
Other products…