We have a wide variety of air-dried timbers in stock and we keep a good range of material air drying at any one time. As a rule of thumb: for every 25 mm thickness of timber at least one year is needed for air drying hardwood (+ 1 year more for oak) and six months for softwoods (e.g. larch or Douglas fir).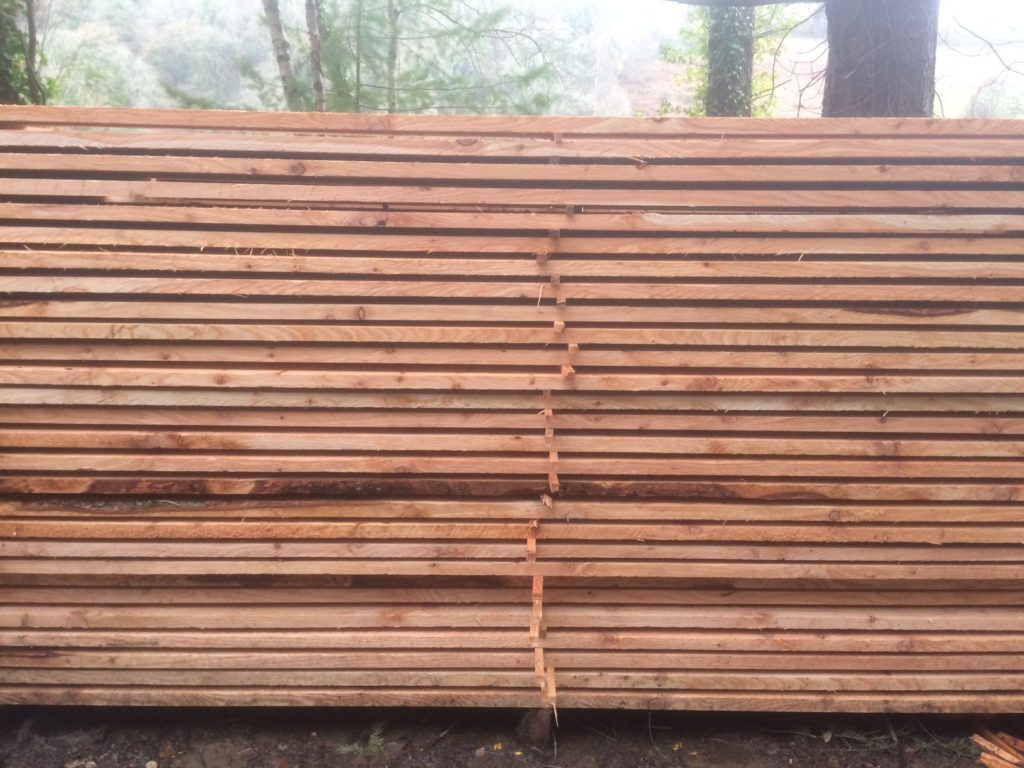 Fully air-dried timber reaches around 18% MC*. If you require timber for use indoors and/or in a heated environment you may need material to have been kiln dried down to between 8% MC* and 12%MC* for it to be sufficiently stable and to prevent further shrinkage. See our web page on kiln dried timber for more details.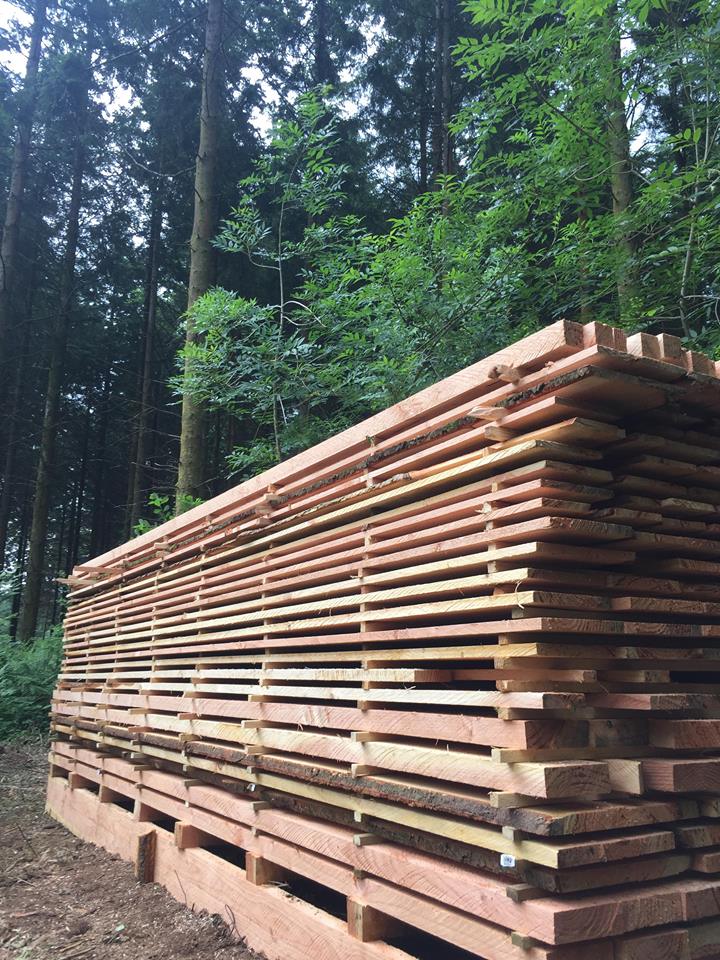 Building timber needs strength and stability. We cut, store and grade timber (marked and unmarked) for use in structural applications where the strength and stiffness of dry graded timber is critical. See our Structural Timber page for more details.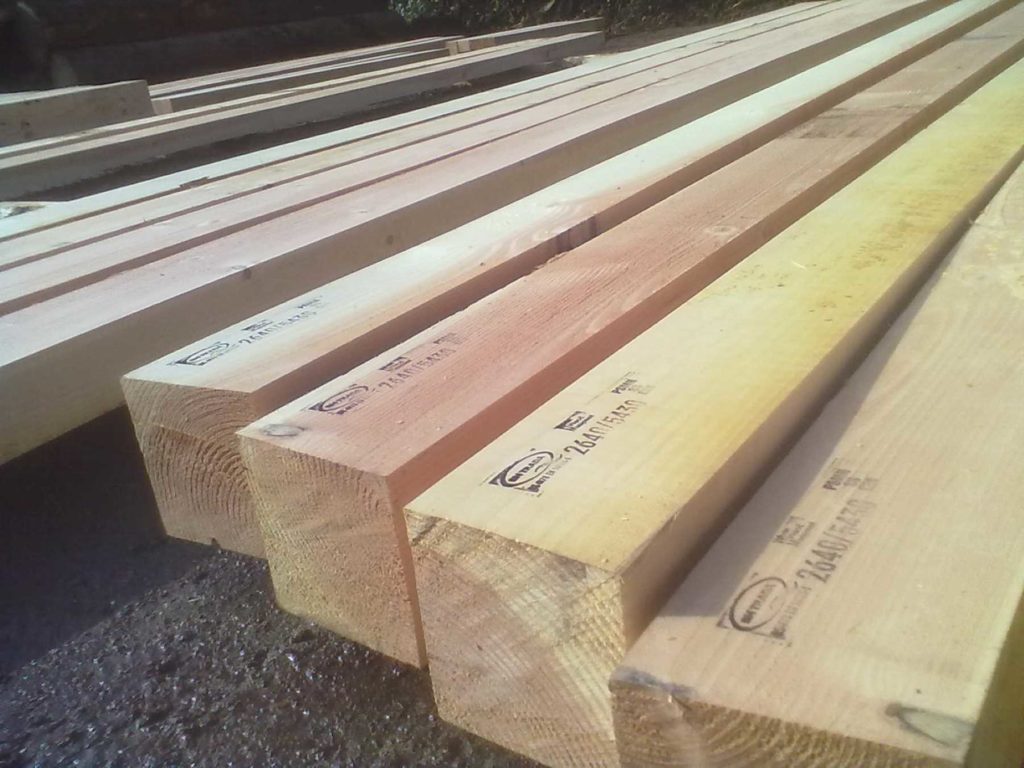 Browse our stock. We only supply local, sustainably grown timber.
Further information about ordering, prices, delivery, terms and conditions can be found in Customer Services.
* NB When a figure is shown thus – 18%MC – it represents the percentage moisture content by oven dry weight of a piece of wood at any one time. Wood is 'hygroscopic' meaning it can absorb moisture from, as well as give it up to, the surrounding atmosphere. Different species of wood vary in their ability to do this and therefore the percentage moisture content at any one time under exactly the same atmospheric conditions, i.e. levels of relative humidity and temperature, may vary significantly.
Other products…