Our beautiful decorative and character beams are carefully selected to enhance any building offering style, texture and natural warmth to homes, offices and public spaces.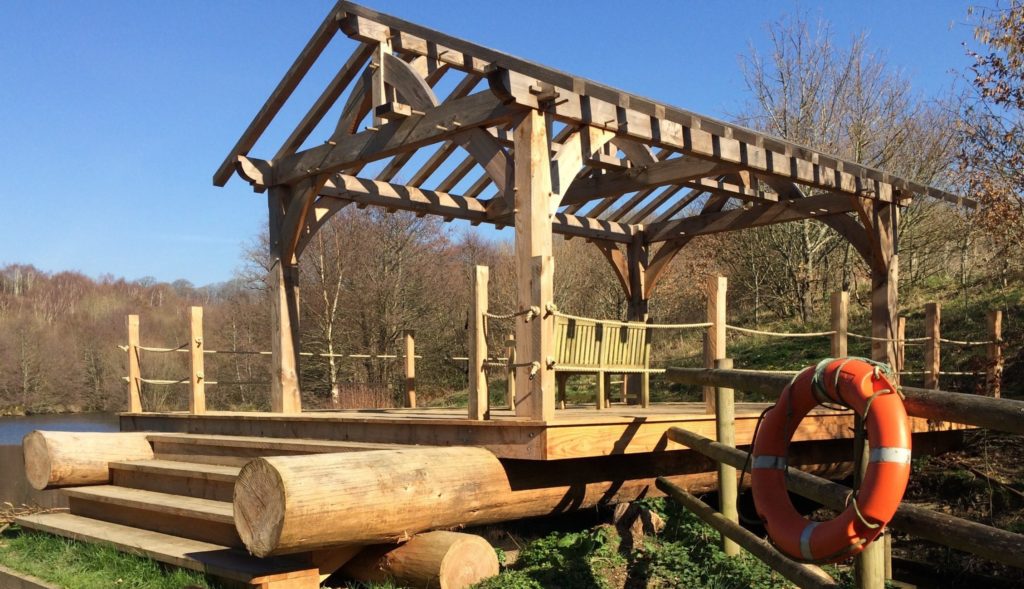 We are experts in selecting and grading material suitable for structural grade timber (both hard and softwood), visually stress graded according to British Standards (BS 5756 for hardwoods and BS 4978 for softwoods) and carrying both CE and BM TRADA Q marks.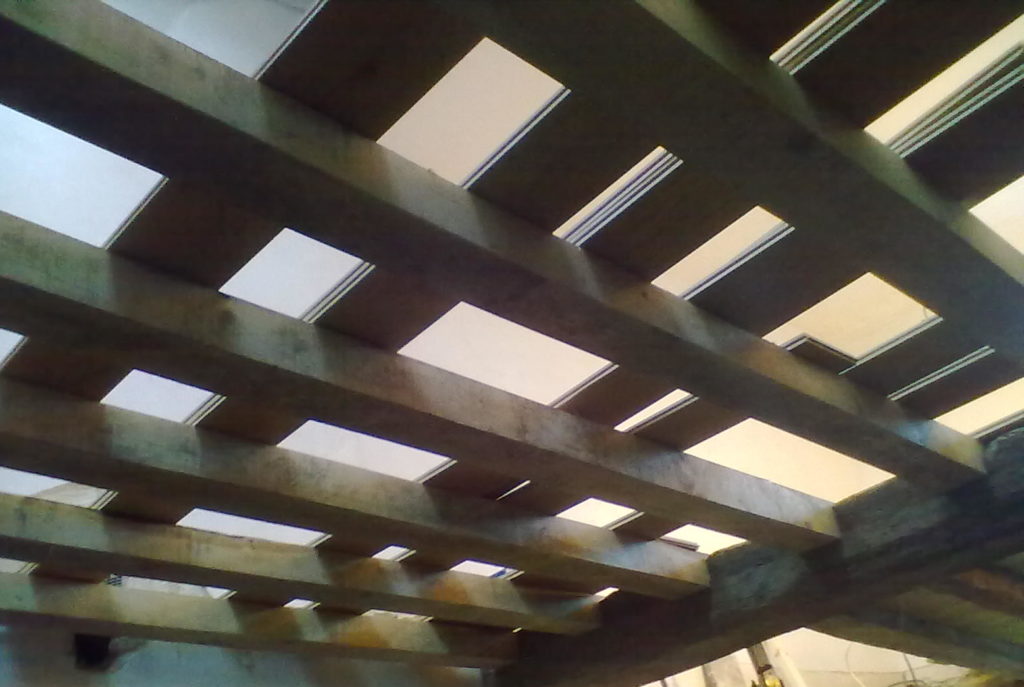 We can machine, cut and finish timber to size and our mobile sawmill is ideal for producing large section structural beams up to a maximum sectional dimension of 406mm x 203mm (16" by 8") with a maximum mill-able length of 8.2m.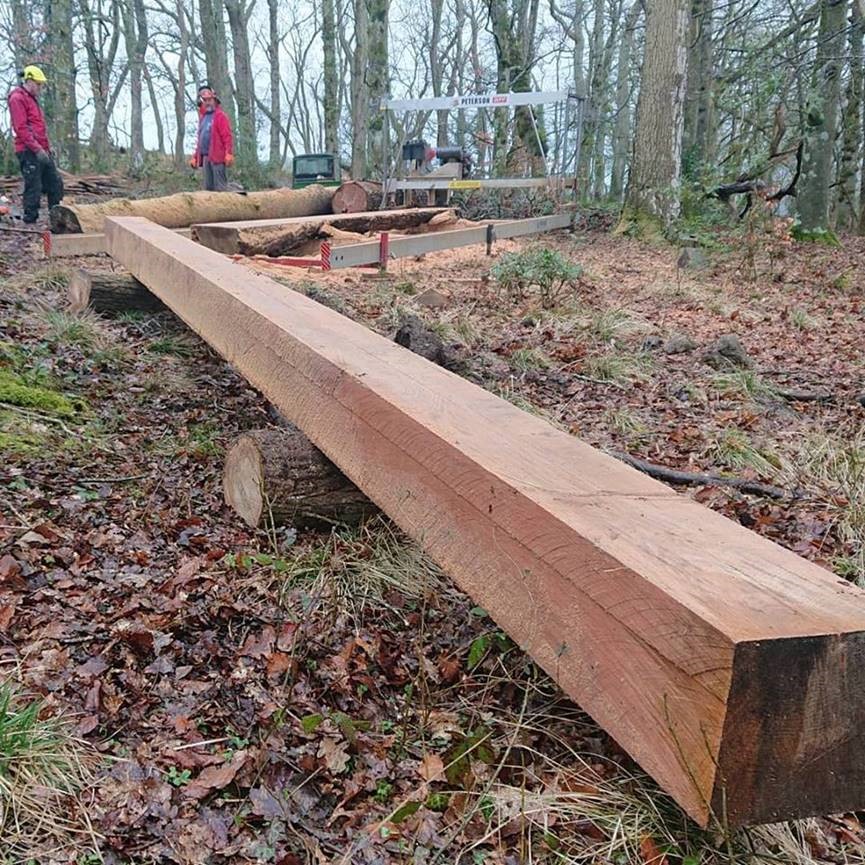 Longer lengths can be produced but longer lead in times are required.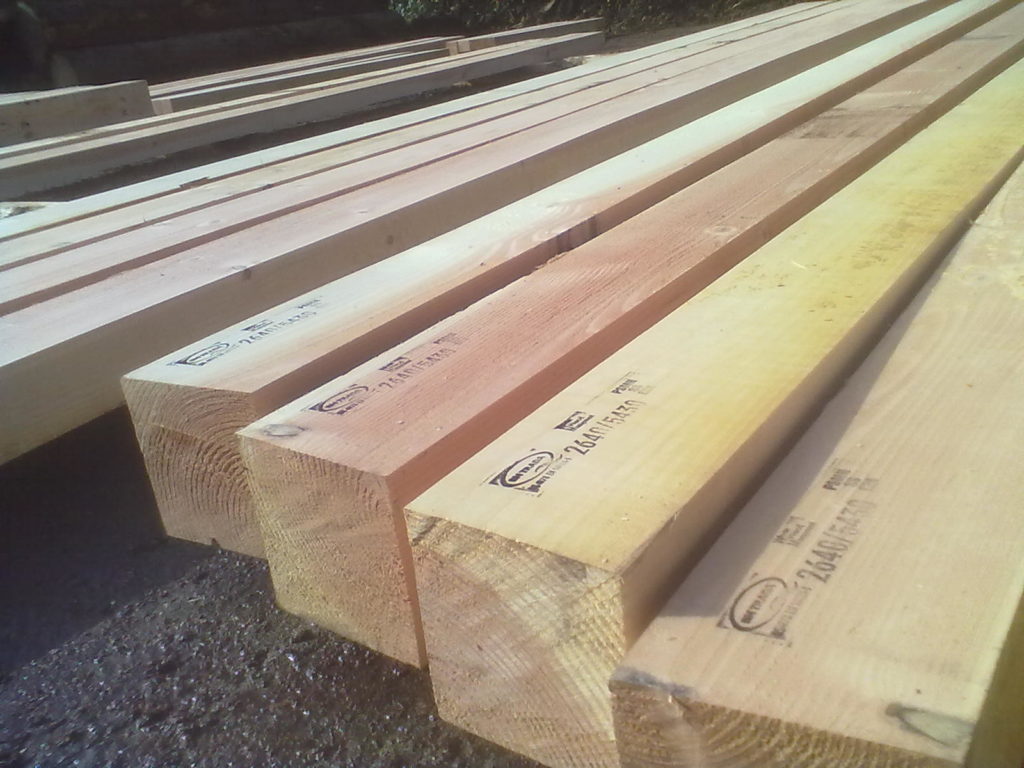 Example costs of rough sawn structural timber which have been CE marked stress graded follow:
Heavy structural timber 200mm x 100mm in section:
Hardwood timber* graded wet/green – £23.30/linear metre (£33/ft3)
Softwood timber** graded wet/green – £15.54/linear metre (£22/ft3)
Light structural timber 100mm x 50mm in section:
Hardwood timber* graded wet/green – £6.18/linear metre (£35/ft3)
Softwood timber** dry graded ≤20%MC – £4.59/linear metre (£26/ft3)
*oak, sweet chestnut **larch, Douglas fir, Scots pine, spruce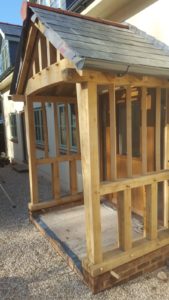 Browse our stock. We supply sawn English Oak, Sweet Chestnut, Larch, Douglas fir, Scots Pine and Spruce suitable for beams – all local sustainably grown timber.
Further information about ordering, prices, delivery, terms and conditions can be found in Customer Services.