For timber that requires milling or machining, we can usually be ready to deliver within a few days of processing. For non-stock items lead-in times can vary.
Delivery time and cost will depend on how long, wide and heavy your order might be.
Devon Timber can deliver directly using our own pick-up and trailer, at a flat rate charge of £1.88/mile travelled (+VAT). This cost tends to lend itself best to larger loads where a full pick-up and/or trailer load of material is needed.
For smaller loads, the use of a courier may be more cost effective.
Upon receiving your enquiry / order we will contact you to discuss your requirements, timing and prices for delivery.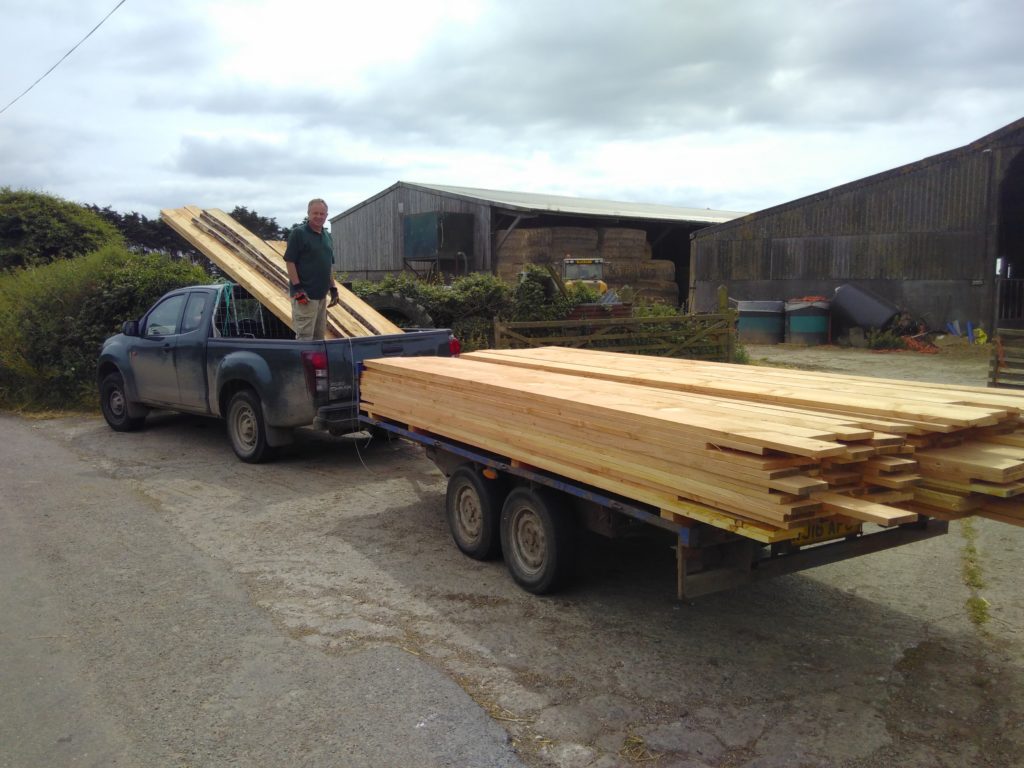 Further information about ordering, prices, terms and conditions can be found in Customer Services.